Toronto Craft Beer Festival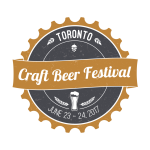 The annual Toronto Craft Beer Festival returns on June 23rd and 24th! This year's 19+ Festival is at the Ontario Place West Island.
Featuring a variety of 20+ craft breweries and select local ciders, visitors will have access to the best craft brews around! There will also be incredible foods, fun activities and live entertainment.
Click or tap the Google logo to open in Google Maps.