The HotHouse Restaurant & Bar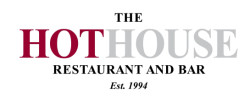 Certainly one of the busiest restaurants in Toronto…the reason…great food! This place has become a Toronto landmark. Winner of numerous culinary awards, as well, voted Toronto's best Sunday brunch five years in a row. Spacious rooms colourfully decorated and upbeat, with a menu to suit every taste.
Click or tap the Google logo to open in Google Maps.