Hornblower Niagara Cruises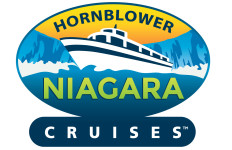 Hornblower Niagara Cruises introduces a whole new way to experience Niagara Falls, with brand-new and utterly thrilling boat tours aboard two new state-of-the-art 700-passenger catamarans. Visitors will experience the world famous tour of the Great Gorge, American Falls, Bridal Veil Falls and an up-close-and-personal connection with the thundering powers of the mighty Horseshoe Falls.
Click or tap the Google logo to open in Google Maps.