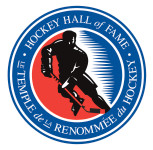 The world's one and only! Experience the game that defines Canada and a sport that has been adopted by over seventy countries.
Spread across 65,000 square feet, the Hall of Fame offers something for everyone: the finest collection of hockey artifacts at all levels of play from around the world; state-of-the-art games that challenge shooting and goalkeeping skills; themed exhibits dedicated to the game's greatest players, teams and achievements; an extensive array of multimedia stations; theatres; larger-than-life statues; a replica NHL dressing room; an unrivalled selection of hockey-related merchandise and memorabilia within our new and expanded store; and NHL trophies including, best of all, hands-on access to The STANLEY CUP.
Click or tap the Google logo to open in Google Maps.